You can send a payment using a credit card using the button in the GREEN area.
Fill in the amount and press the yellow button, then follow instructions.
If you need a refresher on paypal, read the GREEN instructions below before pressing 'Buy Now'.
Thank you!
---
INSTRUCTIONS FOR HOW TO USE PAYPAL
After you click the pay button, you have two choices for using the service:
Use the BLUE button if you have a paypal account.
Use the GRAY button if you do not have a paypal account.*
---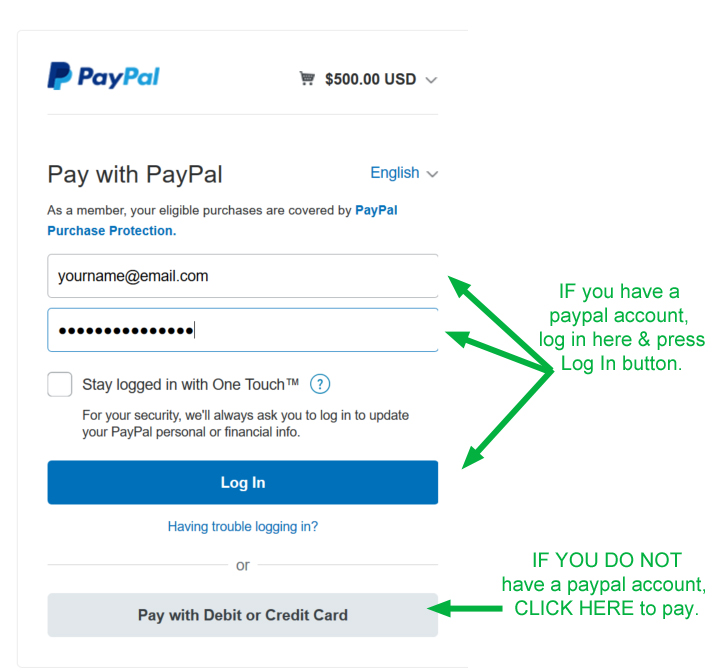 ---
*NOTE that if you HAVE a paypal account, you cannot use the same email you have that paypal account with the grey guest button.